4 Reasons Mastering Adobe Creative Suite is Worth Your Time as an Entrepreneur
Only the best companies get their products turned into verbs. Do you ever say you're going to "search" for something online? Most likely you say you're going to "Google" it. The term "photoshop" has been around for so long (think, "wow, that model was photoshopped really poorly!") that it's easy to forget that it didn't start out as a verb. Photoshop began as the name of a product provided by the leader of the design world, Adobe.
Adobe offers more than just Photoshop, however. They've created a multitude of products including, but not limited to: Illustrator, InDesign, Dreamweaver, Muse, and Acrobat X Pro. Now that they've introduced Creative Suite, which offers all these programs and more for a monthly subscription; design tools have never been easier or more affordable to access.
That being said, you might be surprised to learn that it's not just designers who are looking to take advantage of these tools; entrepreneurs across various industries are starting to take notice as well. This is because Adobe is no longer solely geared toward the design market.
There are plenty of benefits that small business owners can gain from taking the time to master Adobe Creative Suite. Here are a few:
It Puts You Ahead of the Competition
While other entrepreneurs are starting to investigate the design world, very few business owners have actually taken the time necessary to learn about the different aspects of Adobe Suite. Thus, you could be one of the first, putting your business miles ahead of your competition. It will be hard for your target audience to ignore your eye-catching logo, business cards, website graphics, and more. This is especially true when they're not seeing work of the same caliber from your competitors. At the very least, you're able to create these marketing materials and collateral at a much lower rate than your competitors, which brings us to our next point.
But again, Creative Suite is more than just design. If you spend time learning about all the applications, you can become an expert coder, animator, illustrator, and website designer. In the past, it's taken a whole team of people (and a large budget) to accomplish all that, but not anymore. Adobe has just provided you with all the tools you need to put your business ahead of the rest.
A New Way to Think and Communicate
Studies show that the attention span of humans has fallen from 12 seconds in the year 2000 to 8 seconds in 2015. It's also important to know that the attention span of a goldfish is approximately 9 seconds. Way to go humans. The same study attributes smartphones as one of the main causes of this decreased ability to pay attention because they make information so quick and readily available. What's important about this is that business owners need to recognize this need for humans to get what they want quickly, and incorporate it into their business model.
Learning about design is one way to make that happen. It forces you to think and communicate differently. In other words, text isn't always the best medium. Many online articles are now written in "blog-style" with short sentences, headings, and subheadings. It's not uncommon to find infographics being used to explain various concepts. People are looking for websites that are clear, uncluttered, and easy to use. See below to learn about how a "vision" or "mood" board can bring your project ideas to life. Learning about Adobe can teach you all these things and hopefully inspire you to come up with more ways to feed this current population of info-hungry consumers.
Vision and Mood Boards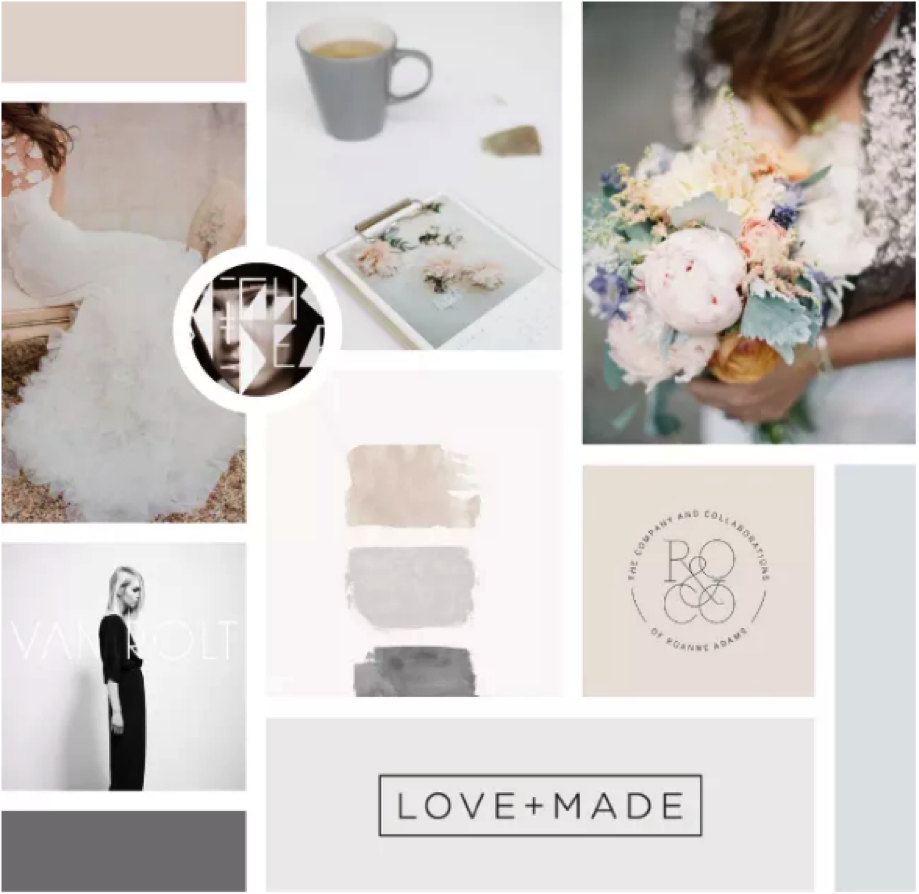 These two things are very similar, the main difference being that a vision board focuses on what you want to see and a mood board focuses on how you want to feel. Most businesses use these two creative concepts do so interchangeably, essentially creating one board based on both ideas. A vision/mood board is basically a virtual bulletin board that you use to collect ideas for projects in the form of photos, graphics, text, etc. Entrepreneurs might use them to help create a logo, website, mobile app, or even a specific product for their business. They save time and money by essentially creating a large vault of ideas that can quickly be called upon to turn into a new page or product and are excellent for collaboration.
There are multiple Adobe programs that can be used to create these types of boards, but Muse is one that I know makes it easy to convert board to published page or product. Check out this article for more reasons to try mood and vision boards, and other resources that may be helpful when doing so, and this article to learn more about creating emotional landing pages.
Creative Suite is Geared Toward Mobile Devices
This statistic published by Forbes says "revenue from mobile commerce will equal 50 percent of all digital commerce in the United States by 2017." Therefore if you don't yet have a mobile component for your business, most likely you're falling behind your competitors. Some businesses are even finding that solely having a mobile site is more lucrative than having a website or a brick and mortar store. Adobe boasts that their suite can "create, deliver, and monetize for any device," that Creative Suite makes it easier and faster to go back and forth from website to mobile. Finally you can also use the suite to test out and visualize your product on various devices before publication. They also offer software that can analyze and target consumer behavior and advertisements if that isn't enough. In short, learning Creative Suite is a good way to go about getting it if you want a piece of that huge chunk of digital revenue.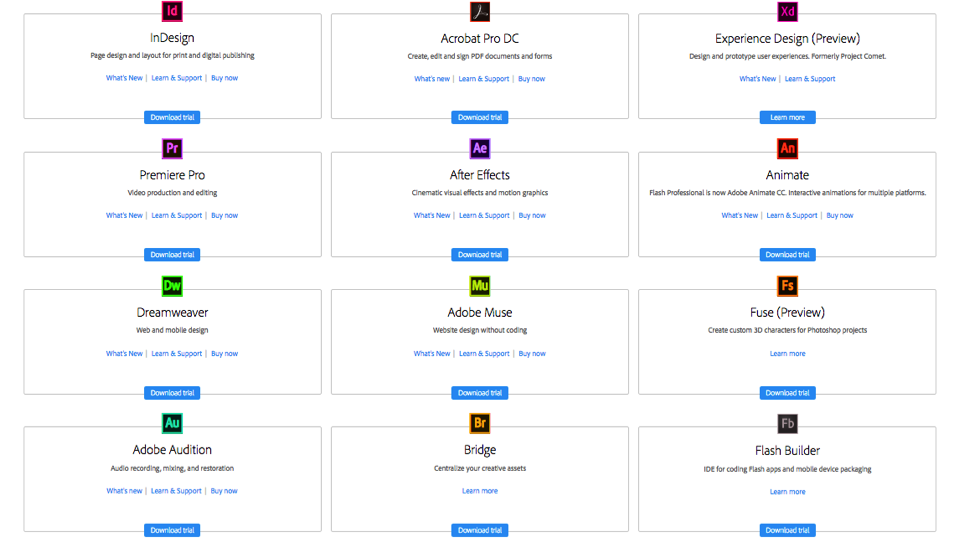 The Takeaway
In the end, paying for and learning to use Adobe Creative Suite is absolutely worth it for the future development of your business. It will probably be overwhelming at first, especially if you don't have a design background, considering the suite comes with 28 different programs. However, the video tutorials Adobe has online are wonderful. I suggest you start with a few of the programs that you think will benefit your business the most (Photoshop and InDesign for many), master them, and then move on to the next.
Regardless of how you going about it, taking the time to learn about these programs will not be a waste of your time and will help give you the tools to create the marketing materials you want quickly and for far less than hiring a designer. So where are you going to start? Sound off in the comments!
About The Author