-
-
SEO Explained from an Expert E-Commerce Company
SEO Explained from an Expert E-Commerce Company
A business that ranks on the first page of search engines can expect an increase in their bottom line. While the method to reach that pinnacle may appear complicated, a company that is an expert in e-commerce search engine optimization (SEO) can handle the grunt work and accomplish that aim.
Every business seeks a method to increase their visibility in an ethical manner. With increased visibility comes the opportunity for increased sales and customer good will. This translates to a better bottom line in the long-term.
Most people who hire companies for goods or services, begin their search on search engines. The potential customer will access a search engine, such as Google, and then type in a specific two to five letter words or phrases.
For instance, consider fictional people, Bob and his wife Debbie. Bob and Debbie live in West Palm Beach, Florida, and Bob wants to celebrate his wife's birthday on Friday at a local Italian restaurant — as that is his wife's favorite cuisine.
Bob begins his search by accessing the search engine Google, where in the search bar he writes, "Italian West Palm Beach." Bob is greeted by options on the first page, such as "ZUCCARELLI'S ITALIAN KITCHEN," which he selects with his cursor; and later, accesses with his wife through their front door.
But how did Zuccarelli's Italian Kitchen earn its coveted spot on Google's first page for that specific phrase?
The Basics of SEO
To begin, SEO refers to various techniques that are used to raise a website's search engine results. The term ranking relates to the position of a website on search results.
It is important to understand how the search engine web crawlers search and discover relevant articles because this affects the bottom line for businesses.
Whenever a user types information into a search engine, such as Bob did, the search engine has web crawlers that analyze millions of websites per second by scanning specific keywords that appear frequently in a website, whether it be in a headline, boldface type, or a link.
Setting up a business on the web is equivalent of a building being built. A group of interested people preform research on the appearance of the building, as well as decide what services the company offers.
The building is only as strong as its foundation. A weak foundation can translate into a cheap faulty building, with the potential to collapse when challenged with a natural disaster. However, a building with a strong base can take up challenges when presented, and over time, provides the springboard for the business to expand.
A website that is built should be designed, coded, and written in a manner that is optimized for SEO performance. Images, like windows on a building, present a look into the company situated on the website. Therefore, they need to be set up well, with keyword-rich alt text; in addition to having permission to use the image.
According to The Yahoo! Style Guide: The Ultimate Sourcebook for Writing, Editing, and Creating Content for the Digital World, the best technique to have an advantage in SEO ranking is the following:
"Write information-rich copy that people will want to read and link to; and,
To figure out which words people are likely to use in searches, and then embed those keywords throughout your copy."
The Style Guide continues, "Good SEO copywriting makes your page more readable for both search engines and humans." These principles are important to keep in mind as the website is built and used.
The Miami SEO Company Provides Expertise in SEO
For our clients, we provide expertise in a potentially confusing environment — delivering excellent return on investment. Chances are that people like Bob have found an Italian restaurant that we have provide e-commerce SEO services for.
A method that we use to help these businesses claim the first page of Google is by having their Internet presence constantly provide original content that has relevance and genuine value to their readers.
Through hard work, our writers investigate the industry the company is in and provides information that their potential and current customers deem as important. Our content managers will then access sites such as Google Keyword Planner and select anywhere from five to 15 keywords to include in their upcoming campaigns.
The campaigns accomplish two aims: because of the skill of our writers, the articles completed resemble the efforts of a public relations department. Secondly, the articles preform the SEO function that they were initially created to accomplish.
For the former, the articles have clear and concise writing, with keywords that accurately reflect the content. While for the latter, the juxtaposition of original content and relevancy to current events makes the articles highly effective.
Purchase Services for E-Commerce SEO Performance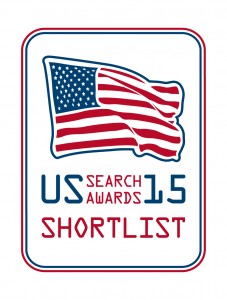 Our method always works — the only variable is the time it takes. On average, within weeks of the commencement of campaigns, our clients quickly move up ranks, some reaching page one faster than others, depending upon their industry and competition.
We love the challenge of beating your competitors and implore you to consider our services for your business. Seven days a week, from 9 a.m. to 10 p.m. our representatives are available to answer relevant questions. They can be reached at (786) 375-9981.
An important question to consider before speaking with our representatives are first and foremost, what makes your company unique? The uniqueness that your company has is what separates you from your competitors and an excellent concept to have your campaigns revolve around.
The uniqueness speaks in the products and services the company sells; the culture that exists within the company; and the resilience that helps the company overcome potential obstacles in the way. This information helps our representatives efficiently propel your company to search engine dominance.
During non-working hours, we recommend checking out our blog, which we constantly update with important information on the industry and how we can help your business save money on the bottom line with our services.
About The Author